Thank you A§H»Doctor for your $5.00 donation!
Crash of the Commonwealth of Virginia

, by the Grace of God,

Chancellor of the Armored Saints of Halo

.
Founder of the Clan. Panther, Gator, and member of the Tribe.
"They have every utility to do nothing, and we have no utility to do everything."
-A§H»Crash
---
A§H»Stealth



Posts: 1297
Joined:

7 years ago

Location: United States
Contact:
---
A§H»HITMAN



Posts: 881
Joined:

8 years ago

Contact:
thx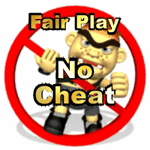 ---
Who is online

Users browsing this forum: No registered users and 1 guest